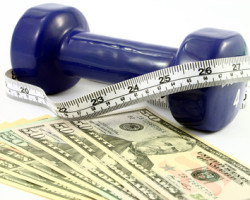 I've been trying to build a habit of writing every day. While much of the writings never see the public eye, the purpose of doing it every day is be comfortable writing and enjoying the practice of writing. Writing you see, plays an important role in my success and that of my business.
It occurred to me that several other practices should be developed as an IT professional to allow you to grow, and help grow the organisation as a result.
As an IT professional, or any professional for that matter, what habits are you forming? Here are some habits worth forming.
The Habit of Learning
It's no secret that to succeed you have to keep learning, but how many people do this. I'm not just talking about getting certified in some technology or earning a degree (or degrees), but learning about what's new in the industry, or what are the new ways of doing things, or learning about something outside of your profession. It's important that you get into the habit of learning. The idea is to love learning.
Set aside time each day that you dedicate to learning, whether it's reading business books, technical articles, or magazines. This should be your learning time.
The Habit of Teaching
Ancillary to learning, teaching plays a big role in the development of a true professional. IT professionals are notorious for being non-communicative (I'm no different, but I've been learning and improving).
Practice sharing information with everyone you interact with. Show how something works when you address an issue. Teach your juniors or peers about certain technologies or something new that you learned. Take the time to teach your kids (if you have any) something such as reading.
Teaching not only helps the person being taught but you yourself as you teach.
The Habit of Exercise
IT is a mostly sedentary job. Except for some jobs, you are mostly sitting down at a computer addressing issues or thinking up new solutions to challenges. This lifestyle has affected our health.
Create a habit of exercising every day for at least 15-30 minutes depending on the intensity. This could be a brisk walk or time at a gym. It doesn't matter, just do it.
Try not to exercise with the aim of losing weight or building muscle. The goal here is to form a habit, so exercise at a regular period every day. Make it pleasurable by going with friends or a loved one, or take along some audio books so you can learn while you exercise.
Exercise beyond its physical benefits, has been shown to improve cognition in people. However, the benefits to cognition quickly go away when exercise stops, so keep exercising.
The Habit of Ideas
The reason why I'm trying to get into the habit of writing every day is that it helps me get ideas flowing, whether it's for articles for my website, new solutions to problems or coming up with new strategies for my business.
IT professionals need ideas, so make it a habit to generate new ideas every day. Start with writing down one or two ideas, then work your way up to more and more, until every day you're thinking up hundreds of new ideas. Some may be useful, others may not ever see the light of day, but you never know what one idea may lead to.
Writing helps me tremendously to get new ideas out, but you can try mind maps, or an app such as Trello, which are both really good for noting ideas visually.
By the way, the method of writing that I use is called free writing. A good book on the topic is Accidental Genius by Mark Levy
.
Start Today
If you want to grow your career as an IT professional, start today. Choose just one habit that you would like to foster, and get going. To get ideas on how to form habits check out my article on my personal blog, "How to Grow and Improve yourself by forming new habits".
What habits do you think are worth forming that I left out? Use the comment section below to share your ideas.