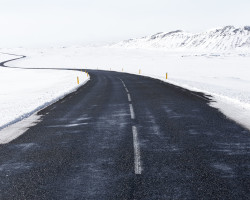 Information technology is growing faster and faster every year. The past year was no different, and the upcoming year will continue the pattern, regardless of the economy.
Based on the progress that was made in 2015, There are a few great things that businesses could look forward to in the new year.
Here are what I consider the major technology trends to look at in 2016.
The Trends
The Internet of Things
I predicted that 2015 was going to be a growth year for the IoT, and, sure enough, it has been.
Cisco suggests that in ten years there are going to be over 50 Billion devices connected to the Internet and the entire market will be worth US$14 Trillion. That's no small figure.
And more so the security and privacy concerns, with cars being hacked, and Barbie dolls possibly being able to leak private information.
I see no end to the hype, and I predict that this trend will continue. More and more "internet connected" devices will proliferate the market including wearables, along with more security concerns.
We may actually see some standards happening this year.
Virtual and Augmented Reality
Virtual reality is about creating and seeing virtual worlds. Augmented reality is about adding more information to the world that we live in.
And both is expected to take a pretty big leap this year.
While VR and AR have been around for decades (anyone remembers the movie, the Lawnmower Man?), with expected commercial releases this year of Facebook's Oculus Rift and Microsoft's HoloLens, there is a greater chance of these technologies going mainstream.
While Google Glass didn't fare too well, I do think that the releases by Facebook and Microsoft will help move the technology along. Besides, Google took a step back and brought you Google Cardboard.
Artificial Intelligence
AI was a huge deal this year.
First Google open-sourced TensorFlow, the software engine that it uses for its deep learning services. Then later, a group that includes Elon Musk and Sam Altman unveiled a US$1 billion non-profit called OpenAI that will share all of its AI research to the world.
Of course, Google and OpenAI aren't the only players in the game, and other players such as IBM's Watson has been around for quite some time. But these developments open AI to everyone, and will help push development along.
AI has been a touchy subject. Stephen Hawking, Bill Gates, Elon Musk, and Steve Wozniak have all sounded alarms over the rise of AI, including AI in warfare. This is one of the reasons that Musk put money behind OpenAI to begin with.
AI along with advances in robotics will make automation easier by creating intelligent robots. It means that routine manual labour, including dangerous tasks, may soon be able to be performed by robots. This automation is causing concerns among some people. Oxford University researchers have estimated that 47 percent of U.S. jobs could be automated within the next two decades.
I, on the other hand, see huge potential for both business and society as a whole.
Trends that didn't happen in 2015
Before we go, let's take a look at my 2015 predictions that didn't quite pan out, but I still think might do well this year.
Wider adoption of enterprise wireless networks
The adoption rate has been slow for the newer IEEE 802.11ac standard, albeit growing. The slow adoption has been blamed for either the lack of endpoints that support the standard, as well as the cost of the access points. However, growth is expected to pick up this year as more end-points are released that support the AC standard, and the access points become cheaper.
Software Defined Networking
SDN in the data centre didn't happen as I expected. While development of an SDN standard still continues, the adoption of SDN has been slow.
Slow growth in the data centre can be attributed to lack of readiness in both the infrastructure and the people, the cost of implementation, the cost of related hardware and software, and a lack of perceived value of such systems.
One area where it has grown though is in the Software Defined WAN. Quite a few providers have solutions to help manage WAN traffic such as Cisco's Intelligent WAN. Carriers have also invested heavily into SDN and Network Functions Virtualisation (NFV).
At this point, I still expect growth of SDN in the data centre, but it will be slow.
Greater IT security within organisations
Against my hopes, the rash of breaches in 2014 didn't quite stem the breaches in 2015. In fact, there seemed to have many more high profile breaches. The Ashley Madison hack was probably the most famous, and apparently didn't seem to stem the growth of users allegedly looking for extra-marital affairs.
But the most serious hack, in my opinion, is the VTech data breach, where 5 million customer accounts and kids' user profiles were breached. Luckily, it appears as there was no ill-intent to the breach, however, it should make us wonder in this connected world, how great is the threat to our children.
I could only hope that 2016 would bring some sense to people to properly secure their data.
More?
Do you think there are any trends that I missed in my list? Or do you think I'm wrong about anything here?
Let me know in the comments section below.
I take this opportunity to wish you a happy and prosperous 2016. Be safe out there.