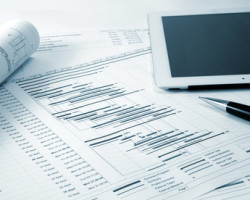 In 1995, the Standish Group released their Chaos report, which put the failure rate of large information technology projects at 31%. In 2011, PM Solutions released their report, Strategies for Project Recovery, which put the "at risk" IT projects at 37%.
These same reports put lack of user involvement and stakeholder engagement as one of the top obstacles that these IT projects face.
I think that IT departments sometimes forget that they're there to help end-users do their job; IT is a tool for the business, but users are treated as secondary to the operations. This is particularly so with IT projects. I suppose it's because it's easy for IT teams to get absorbed and giddy with new technologies.
Users are consulted, but at the beginning of the project, and only to get the "user requirements". The IT department then goes off to work to create the next big thing. They return later with the finished product and the users hate it. Tony Collins once said, "Users are likely to reject any system that gives them what they asked for. Better… to understand what users do rather than what they say they do."
You can increase the chances of success of IT projects by collaborating and getting buy-in from users. Even projects that are on the brink of failure can be recovered and go on to be successful, as the PM Solutions report shows.
Here are some ways to work with your users to increase project success rates.
Truly engage your users. Don't just put them in a meeting and tell them what you are doing, but listen to them. Ask about their thoughts; tell them your difficulties and ask for their input on how you may solve them. You might be amazed at what you may get.
Start training them from the start. If you have an exam in the next couple of months, you don't wait until the last minute to study (ok, maybe some of you do, but you don't do that well, and you forget everything by the next day); instead you study and practice a bit before the exam so you can ace it. So why does the IT department expect users to suddenly adopt the new IT system when it goes live with little or no training? Instead start training them once you have a minimum viable product. The feedback you get would also be very valuable.
Be consistent. Have you ever gone on a diet and achieved your target weight? If you're like most people, a few months later you've gained it all back, or at least a few pounds (sometimes a few more than when you started). People have a tendency to go back to the status quo if you have not put systems in place to keep the change effective. Keep on top of the users, getting their feedback, and incorporating it into continuous improvement.